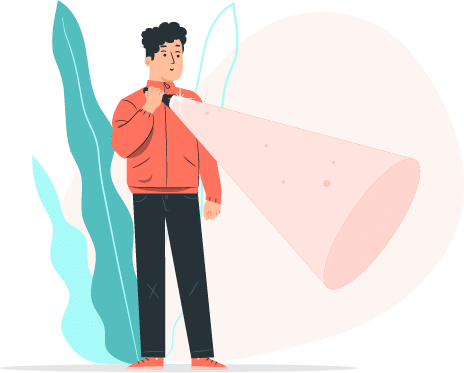 At 5 Degrés, we meet our clients' digital acceleration challenges by providing them with the right skillset from our top talent.

To help our experts bring out the best of themselves, we work closely together.
The key to this success: the links and regular exchanges, the training provided and the professional support set up in cooperation with the BMs and HR. ?
Our Practices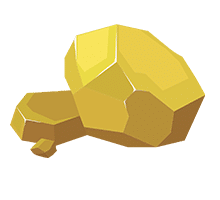 Design & Experience
When we talk about the concept of "new uses", it involves two aspects of innovation.
The first aspect is the need for technology in the development of new experiences. That is, the emergence of new technologies (software or electronic) gives the possibility to create new experiences.
The second aspect comes from the opposition. The user combined with the competitive needs of businesses both drive the creation of new technologies.
Whatever the case, our goal is tolink both so that the result meets the real needs of users and thus becomes a growth lever for our clients.

Based on our expertise in the world of services and connected objects, this practice supports our clients inunderstanding their users' needsand in producing prototypes.
Thanks to our Product-Centric vision, we improve the ROI of our clients' projects.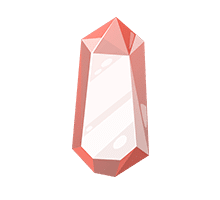 Product Management
Product Management results from the gathering of Business, Design, and IT.

Our practice is made of Product Managers and Product Owners, connected to all practices. Our goal is to create synergies to offer products that answer problems, have value and purpose.

Our philosophy: to constantly put the product into question to be as relevant as possible to answer the users' needs and to improve with each delivery.

Our PMs and POs plan, prioritize, coordinate, break down ideas, understand and communicate with the various business units to build a relevant roadmap.

Our practice organization combined with short development cycles and a well-applied agile methodology allow us to directly test assumptions on real users with the help of the QA Practice.
Quality Assurance
Our team of quality assurance engineers offers end-to-end support.
From the definition of a user-centric and modular testing strategy to the measurement of post-production KPIs, to the implementation of automation tools, we optimize the acceptance testing phases to make them as energy-efficient as possible.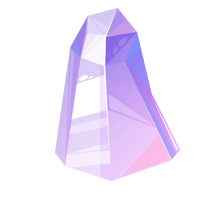 Software Craftsmanship
With our ability to imagine and design services that meet new uses' expectations, the Software Craftsmanship Practice finds its purpose in the meticulous care dedicated to the implementation of business ideas.

Composed of architects and passionate developers, the entire team helps each other to create bricks that combine usage and performance, all while integrating our clients' systems.
Mobile Technologies
Web technologies
Real time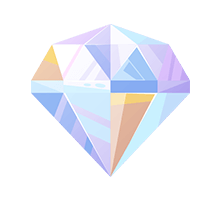 Edge Computing
In an increasingly connected and digitalized industry, edge computing allows to optimize the extraction of data from the periphery via a distributed model. Physical equipment is thus directly integrated with embedded data collection and analysis capabilities.
Thanks to edge computing, systems gain autonomy and relieve sometimes overloaded networks by ensuring local decision-making.
Edge computing systems are present in many sectors, sometimes in forms already known: industrial equipment, embedded systems, connected vehicles, etc.
This center of expertise focuses on the software development of these edge systems. We are talking aboutreal-time embedded software development, architecture, and engineering of IoT systems, the cornerstone of edge computing systems.
We thus find heterogeneous profiles of embedded developers/engineers with cross-disciplinary skills in software development, embedded systems, low-level electronics, and data.
But also, profiles of IoT system developers or IoT architects more specifically dedicated to the development of ultra-communicating devices that shape the Internet of Things (IoT).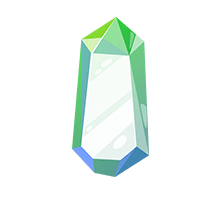 Data
New ecosystems generate and orchestrate ever increasing volumes of data. The controlled and secure use of this data has become the key to many challenges and new services.
Thanks to our experience in Big Data and especially in data management and optimization, we can support our clients in the major challenges of Data projects and throughout the entire data life cycle:
Design, management, and maintenance of data infrastructures (Cloud or On-Premises)
Preparation, governance, and maintenance of data
Data orchestration and processing (statistical models or AI)
Graphical representation, valuation, and associated experience
They are Data Architects / Engineers and work on the design, development, and maintenance of data on Cloud or On-Premises infrastructure.
Also,Data Scientists, Machine Learning Engineers or Data Analysts, they can participate in the development of strategy for:
Extraction, analysis, and modeling of structured or unstructured data
Contextualization and enrichment of this data
The development of data processing algorithms (AI or not)
Design of statistical models
Interpretation of the results for business purposes
Valuation of transformed data and implementation of performance indicators
A PROJECT TO SUBMIT TO US?
Do you have a project? Whether it's websites, apps, connected objects, a virtual assistant, a mobility solution or a digital workspace.
You don't have the necessary skills within your teams to carry out your projects?
You can rely on 5 Degrés! Our role is to support you with our servicesby providing you with qualified experts for the span of your projects.
Our purpose is to provide an optimal working environment for the successful completion of your projects and for the professional fulfillment of our employees.